ABOUT ME: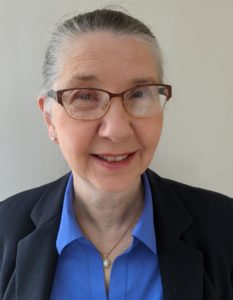 My husband Paul and I moved to Lima 37 years ago when we discovered Lima and knew this was where we wanted to put down roots. We bought our home and were blessed with 3 children, Claire, John and Nicholas. The Village of Lima is a wonderful place to have raised our family. I was our daughter's Girl Scout leader for 13 years, active with our boys in Cub Scouts and Boy Scouts, active with our youth in church, and I continue to teach Sunday School. I am the Day Market Manager of the Lima Farm Market. I have been elected to deacon and elder leadership positions several times at the Lima Presbyterian Church. I have been Clerk of Session for the last 15 years.  I worked as an engineer for GM Rochester Products/Delphi for 36 years. I am currently an adjunct professor at RIT teaching engineering.
KEY SKILLS
Working as an engineer has honed my skills as a problem solver, looking at all sides of an issue,  leading teams of people with varying backgrounds, and considering all possible ramifications, benefits and consequences of long term decisions. I have a lifelong interest in health and safety having sat on the site safety board for my company, heading the emergency response medical team, and hazardous material review board for 30+ years.
These are some of the things that are important to me:
Keeping our community current with communications and infrastructure while minimizing village tax increases.
I am positive about all of the new business in our downtown.
I am focused on getting and retaining business in Lima.
I support the Dog Park.
After 37 years of enjoying the benefits of living in the Village of Lima, I would like to pay it forward by doing my share as a Village Trustee, and keeping our community a vibrant place to live. I would appreciate your vote on March 16, 2021.